Local children honour Queen's Jubilee by naming street
Image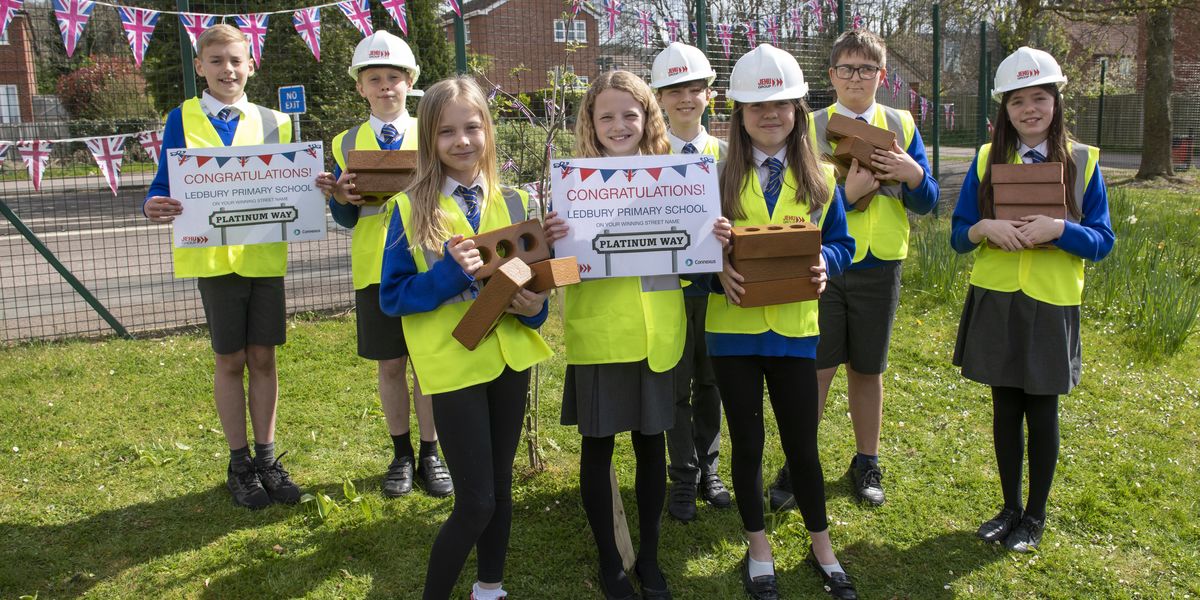 House Captains representing Ledbury Primary school
To celebrate the Queen's Platinum Jubilee, Connexus have teamed up with a local primary school to name its development at The Full Pitcher site in Ledbury, Herefordshire.  
 
Children from Ledbury Primary School entered a competition to name the 93-unit site that would celebrate and honour the Jubilee year.
Laura Fox, Assistant Development Manager at Connexus said, "with this year being so special we thought it would be a great idea to give the local children a chance to name a part of where they live.  Teaming up with the Ledbury Primary School was a great way to run the competition and get local kids involved."  
The children put their heads together and came up with some creative name suggestions.  A panel from the Connexus development team chose the winner but were so impressed with the other ideas that they also decided to name two of the homes at the main entrance to the site. 
The winning street name is Platinum Way, with one home being dubbed Duke House and the other Monarch House. 
 
Alongside Connexus, on-site contractor Jehu Group have gifted the school with £150 worth of Amazon Vouchers for their sterling efforts in the competition. 
Image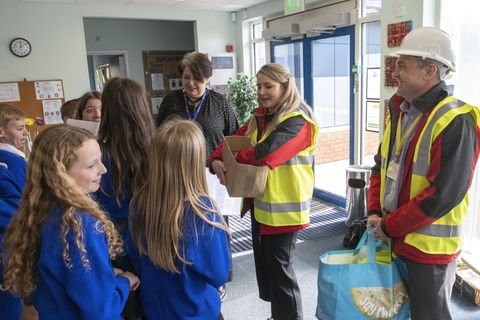 Mrs Rees, Headteacher at Ledbury Primary School, said: "We're delighted to receive the vouchers from Connexus and Jehu Group.  We'll be putting these to good use, buying books for the school library. 
"Pupils of all ages across the school were able to get involved in the competition, which ties in with the work we've been doing around the Queen's reign – there are displays all around the school and the hall is decorated with bunting!  We've also been celebrating the upcoming Jubilee in a number of other ways, including the Queen's Green Canopy tree planting ceremony and a platinum pudding competition."
She went on to say, "Many thanks must go to our school council, aged from 5 to 11, who worked so hard on the competition, and to the House Captains who represented our pupils at the presentation ceremony.  
Jehu Group CEO Simon Jehu commented: "This is a fantastic legacy for the school children at Ledbury Primary School to have chosen such a fitting name for the new development we are constructing in Ledbury.  It's important for us not just to build houses, but to integrate within the communities we work in, and are delighted that 'Platinum Way' will remain as a reminder of this unique year for many more beyond the Jubilee"