Safeguarding - protecting health, wellbeing and human rights
Image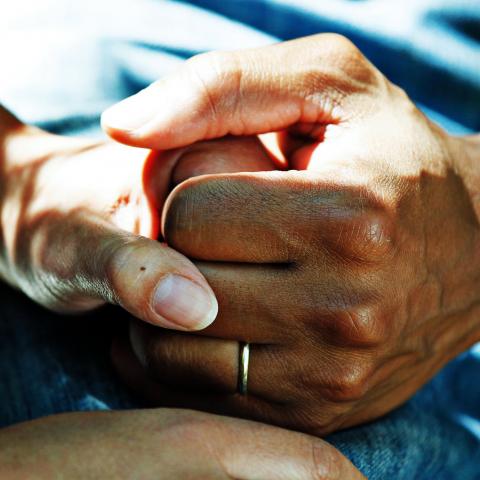 Connexus takes safeguarding extremely seriously
We are fully committed to protecting people's health, wellbeing and human rights, this is very important to us. We adopt a proactive approach to safeguarding and do everything we can to make sure that all individuals accessing our services can do so without fear of harm, abuse or neglect.
All our customer facing staff are trained in safeguarding and are supported by dedicated safeguarding leads. We take any concerns raised seriously, and ensure they are investigated. We have strict safeguarding policies and procedures to ensure that we are doing everything as we should.
If you have a genuine concern, please help us to keep everyone safe by immediately reporting any of your concerns to us; this could be around someone being abused, harmed, or someone who may be at risk of abuse or harm. If however it is an immediate emergency situation or risk to life, please call 999.
What is a safeguarding concern?
Physical abuse
Including hitting, slapping, pushing, kicking, misuse of medication, restraint or
inappropriate sanctions.
Sexual abuse
Unwanted touching, kissing, sexual assault or sexual acts to which a person has not or could not consent to, or was pressured into consenting to.
Emotional/psychological abuse
Shouting or swearing that makes a person afraid or behaviour that is threatening or isolating. It also includes intimidation and threats, criticism, being undermined, telling you what you can and can't do
Financial or material abuse
Theft or fraud in relation to money or property, taken without consent or
under pressure
Neglect and acts of omission
Not being cared for properly or denied privacy, choice or social contact.
Domestic abuse
Including psychological, physical, sexual, financial, emotional abuse or so-called 'honour'-based violence.
Discriminatory abuse
Suffering from the above on the grounds of religion, culture, age, gender, sexuality or disability.
Modern slavery
Including human trafficking, forced labour and domestic servitude.
Organisational abuse
Mistreatment or abuse by a 'regime' within an institution or service.
Report your concern
To report a concern to us please fill out the form below at the bottom of this page, with as much detail as you can give us. The more information the better. All information you give to us will be treated confidentiality. The information you give you us however may be shared with relevant agencies that need to be informed; and may be used as part of their investigation.
These agencies include, but not limited to:
Local Authority Social Services;
Police
Other (e.g. NSPCC).
Please note that there is no absolute right to anonymity and this can only be granted by a judge subject to precedent and current legislation.
More information may be required from you by the investigating agency and witness statements may also be requested. For further information on how your personal data is processed visit our privacy page.
You should also contact the social care department at your local council.

Please remember if there is an immediate emergency situation or risk to life, please call 999.