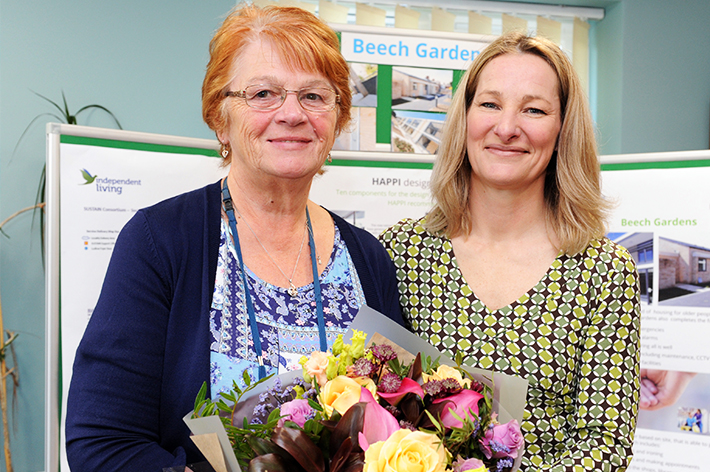 South Shropshire Housing Association's Independent living schemes in Ludlow; Whitefriars and the newly opened Beech Gardens have been shortlisted for the Tesco Bags of Help initiative. 
Three groups around Ludlow have been shortlisted to receive grants to support them and it's now down to Tesco shoppers to vote on which scheme takes home the cash. 
Beech Gardens and Whitefriars provide homes for older people in Ludlow with additional enhancements including daily wellbeing calls and assistance with emergencies. Both schemes are also home to keen gardeners who'd love to have a greenhouse to help them grow more plants. Plants that'll not only be used in the public gardens around the Whitefriers scheme but also the wider Ludlow in Bloom competition.
Julie Fowler, Independent Living Co-Ordinator for the schemes highlights how the greenhouse would help to grow plants rather than buy them in;
"We were so happy to be part of Ludlow's incredible Gold award for this year's Britain in Bloom. Next year with a greenhouse it's hoped that the plants would able to be grown rather than bought in."
Growing the plants from seedlings wouldn't just have a huge cost saving but would allow for more residents to become involved in not only keeping active but also helping them to feel part of the community.
Voting is open at Tesco Ludlow from November and runs until the end of December. For more infomation about South Shropshire Housing Association's Independent Living schemes see here.