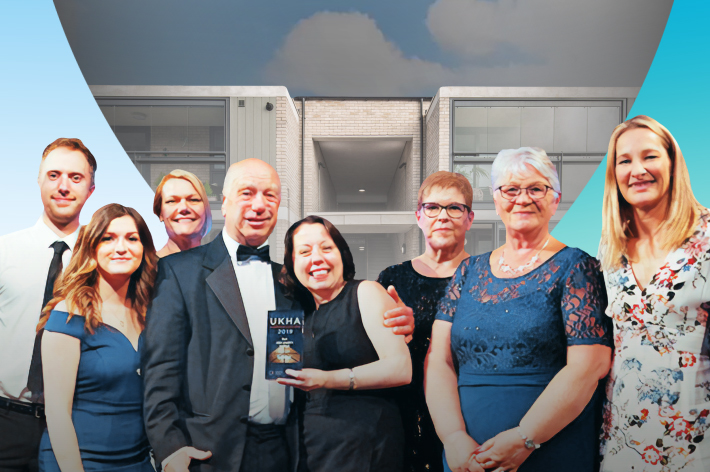 We're celebrating awards success having won at two prestigious awards ceremonies this May. Beech Gardens in Shropshire received the highly-prized Royal Institute of British Architects (RIBA) Regional Award and earlier in the month, Best Older People's Landlord at the UK Housing Awards.
15 buildings were shortlisted for the RIBA West Midlands Awards. Connexus development, Beech Gardens faced stiff competition from across the region with the judges commenting on how Connexus and Birmingham-based K4 Architects had:
"reimagined what sheltered housing could provide for older residents".
Special mention was given to the glass-fronted 'winter gardens' featured at the front of each of the 26 apartments, allowing residents to enjoy their own outdoor space year-round. The scheme's pioneering heat-recovery system, high levels of insulation and large solar panels on the roof have all helped reduce energy costs and addressed the issues of fuel poverty.
The winning streak could very well continue as Beech Gardens has now been considered for the RIBA National Award. Previous winners included the Royal Birmingham Conservatoire and Tate Modern.
Coupled with RIBA success, Connexus won big earlier in the month at the UK Housing Awards 2019. The Best Older People's Landlord Award recognises the important social value of Connexus' Independent Living schemes, which help residents enjoy their home environment for as long as possible while providing reassurance about safety and security. Judges praised the way Independent Living schemes combined high-quality affordable housing with a real sense of community.
Richard Woolley, Chief Executive of Connexus, saying:
"We couldn't be more proud of our Independent Living schemes and the support they give to the people who need it most. These two awards represent the hard work of Connexus colleagues and the commitment we have to delivering high-quality affordable homes and support services."