Customer Feedback & Performance
Feedback from our customers is hugely important to Connexus. We actively seek it out, asking our customers if they want to participate in phone surveys throughout the year on a number of business areas. We also welcome our customers to become 'involved' which means you are able to take part in important discussions about decisions the business needs to make which can even determine the future direction of the organisation and you can do this as frequently or infrequently as you wish.
Who would call
Our partners at IFF Research will always call on this number; 02031 487 719. If you do receive a call and you're unsure, or if you don't want to take part, you are under no obligation to do so. If you are happy to share your feedback this allows us to understand where we need to make improvements or recognise where customers feel we are adding most value.
Getting your voice heard
Opportunities for customers to have their voice heard start right at the beginning of a Connexus tenancy when we offer all customers the chance to tell us about their moving in experience. Once you have your Moving In survey you might hear from us if you've had repair or gas servicing works at your home, if you have reached a certain tenancy milestone or if you've had investment works at your home, like a new kitchen, bathroom or roof for example, you might also get a call from IFF to understand your experience of our service. We also offer the opportunity to participate in an Anniversary survey when your tenancy reaches various milestones so we can understand your views over a longer period of time.
We believe in creating a range of feedback routes which work best for you.
Every three months, we review the feedback we have across all surveys, compliments, informal complaints and formal complaints.
Customers participating in surveys are asked to give us a score rating from 0-10 to let us know how satisfied they are with our services. Customers also leave us lots of comments which we can read through and share with teams. While we received lots of excellent feedback for all areas of the organisation, our customers told us that our repair service was the service they were most satisfied with. Customers particularly commended our repair teams for their knowledge and friendly manner. Our repairs colleagues were really delighted to hear this, especially with the challenges we all faced working in the midst of a pandemic.
The feedback showed that our customers were mainly very satisfied overall, but we could clearly see in some areas we needed to do much more.
How you feel we have performed these last 6 months April 2021 to September 2021
Satisfaction with repairs
Likelihood to recommend (out of 10)
Repairs completed first time
Satisfaction with lettings
Satisfaction with investments
Regular reviews of satisfaction performance and what we are doing to improve
Our Business Intelligence Team analyse customer feedback and every three months provide detailed reports to Heads of Service so that customer satisfaction can be reviewed with their teams to identify potential improvements we can make.
Every time we look at reasons for dissatisfaction, we identify any feedback in significant volume as a theme. This is because it is repeatedly voiced as an issue across all service areas of the organisation. Where dissatisfaction in these themes is highest, we call this a 'Key Theme' and where it is still significant, but lower in volume, we call it a 'sub-theme.'
From January to March this year customers told us the key themes and sub theme we needed to improve were;
Our communication (Key Theme)

Our outstanding repair process (Key Theme)

Our management of re-occurring issues with the same repairs (Sub-theme)
When we looked at this in greater detail we found that a large amount of issues customers experienced were actually interlinked.
Our communication issues were mainly down to customers feeling there was a void of information in the following circumstances;
Waiting for confirmation for a date when a repair may take place. This could be via a call back, a response to an email or a letter via post.

If the repair job was not able to be completed first time, customers were inadequately informed about our next steps, not knowing when a re-visit would be booked in for, when parts would be available, and sometimes, not fully understanding why works could not be completed first time round and what was remaining to be completed. Again, this could be via a call back, a response to an email or a letter via post.
It's important for us to acknowledge that to make significant and lasting change within these processes, operational reviews needed to take place. We understood that change would take time and needed to work more pro-actively for our customers and provide more clarity.
More recently a new Head of Service for repairs has been appointed and reviews of processes and reporting systems is underway.
Between April and June we reviewed our customer's feedback again but sought out more detail around our themes. We found that the main issues customers experienced in the previous months still remained but small improvements could be seen. In addition to these we could see that other issues were appearing that also needed addressing.
Image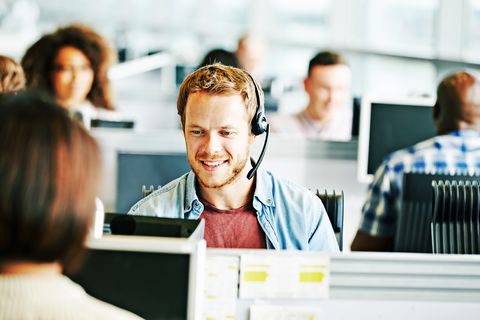 What you've told us we need to improve currently
Here is what customers have told us, listed in order of the largest to smallest themes (4 and 5 are of equal volume):
Our communication

Our outstanding repairs process

Repair response times

Our management of re-occurring issues with the same repairs

Sub-standard Repair Work

ASB

Colleague Conduct
We appreciate the concerns customer have shared around repair response times and have changed our process to ensure that we can clear the back log of outstanding repair works we have.
What you feel about neighbourhoods
Community networks and relationships are generally very strong. Customers enjoy living in our mainly peaceful, scenic and rural locations. There is an appreciation that vital services are usually accessible like supermarkets, doctors and shops for example. Customers are very often passionate about their homes, sometimes they have lived in the area a long time, even since birth, and they are proud of taking care of their property.
Like all modern communities, and especially in more urban areas, some customers experience anti-social behaviour, particularly issues with drugs and crime. Additionally in more recent months we have seen concerns around the need for increased parking facilities and improved grounds maintenance.
While Connexus maintains all homes to a 'Decent Home' standard, some households have said improvements are needed for outdoor lighting, damp, mould and ventilation. Additionally, some customers voiced concerns around the need for investment works to upgrade areas of the home like the kitchen or bathroom for example.
To address some of these things our assets, repairs and housing teams are now working side by side to increase the number of Stock Condition Surveys they complete on properties. This allows them to identify where vital work may be needed and review the root causes. The more up to date our systems are with regard to the information we hold on the condition of our properties, the better our planning will be to make improvements and address concerns.
How quickly would we respond to your feedback if you need us to?
We now have an effective triage process in place. This means that if you score below a certain level when completing a survey an email called a 'Hot Alert' would immediately be sent to our teams. We would then review your entire survey and see whether you needed further support from us and who would be most appropriate to help.
If you have asked us a question or we can see that there is something we must address, one of our team will get in touch and try and ensure you are offered the support required. By implementing this process we have been able to help customers alleviate financial concerns, book in new repair works, address Health and Safety issues, arrange for adaptations in homes, make referrals to our Support Services and much, much more.
How you scored us over the last three months
July to September 2021:
Overall satisfaction – 90.1%

Satisfaction with lettings – 91.8%

Satisfaction with our telephone handling – 86.0%

Satisfaction with the quality of our homes – 83.5%

Satisfaction with your neighbourhood – 83.9%

Satisfaction with our repairs – 87.6%

Believe rent provides value for money – 87.5%
Feedback and complaints
October 2020 to March 2021:
Action (lack of or delay) – 32% 
Quality of work/service – 21% 
Communication – 10% 
Colleague conduct – 12% 
Policy or procedure 7% 
Other – 18% 
No matter how good we make our service, there will be times when we fall short of expectations or the level of service to which we aspire. Our complaints policy outlines our approach to resolving such situations.
We encourage all feedback from customers and have developed the Complaints Policy along with the complaints procedure to ensure that we deal with complaints effectively and fairly.
For more information on our complaint process or details on how to make a complaint, click here.